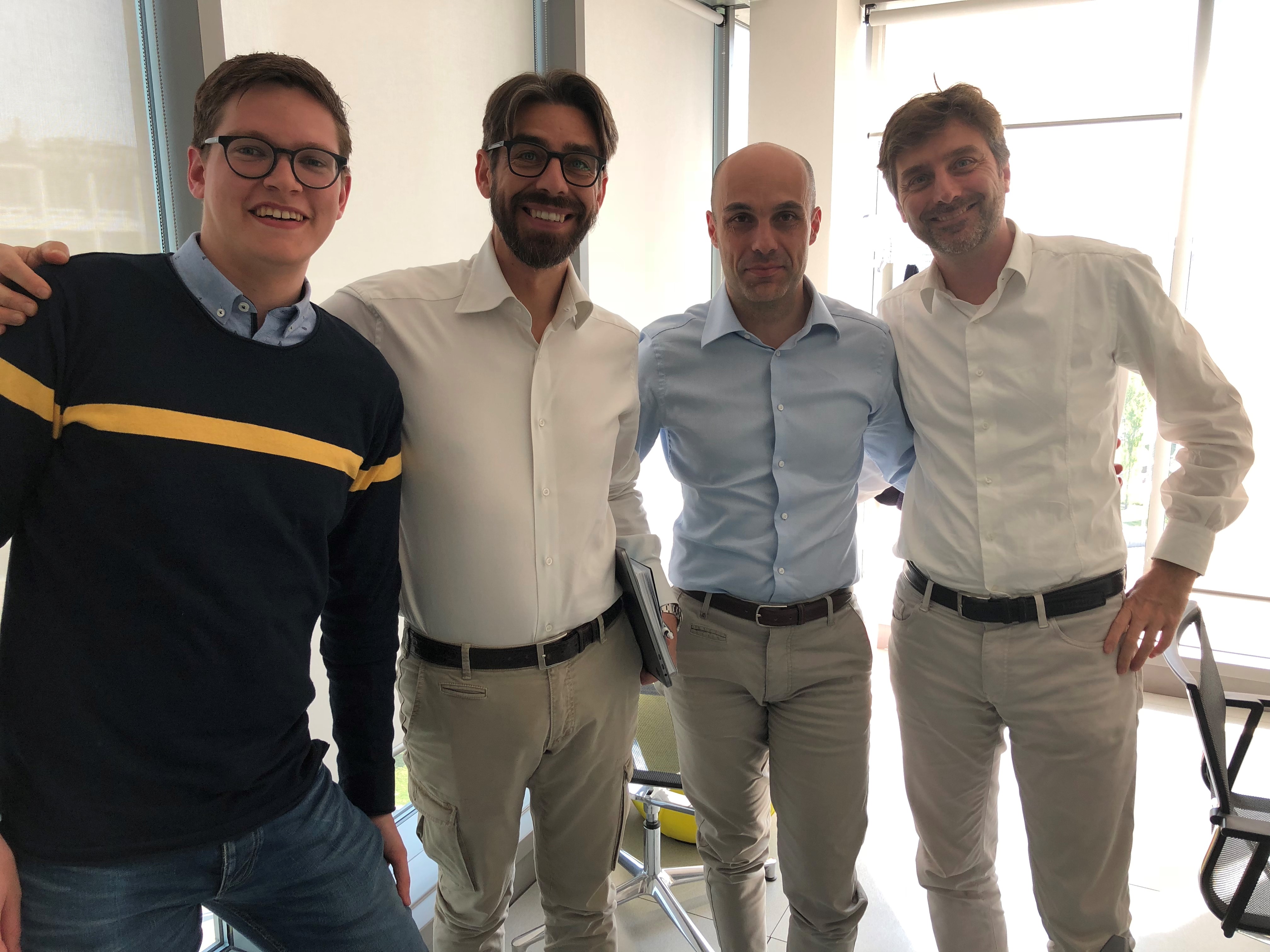 MailUp S.p.A. (the "Company" or the "Issuer" or "MailUp"), a company admitted to trading on the multilateral trading facility AIM Italia / Alternative Investment Market and operating in the marketing technology field, has announced today the signing of a binding agreement for the acquisition of 100% of the share capital of Datatrics B.V. ("Datatrics" or the "Target"), a Dutch company founded in 2012 that developed a state-of-the-art predictive marketing platform, able to grow globally and focused on making data-science accessible to marketers (the "Acquisition" or the "Transaction").
Datatrics' proprietary technology enables marketing teams to build customer experiences based on artificial intelligence-managed data, resulting in better quality customer engagement, higher conversion rates and upgraded loyalty, via a data management platform with a self-learning algorithm.
The above-mentioned technology allows marketing teams to directly exploit data with no necessity to involve IT departments or data analysts for complex integrations. The use of Artificial Intelligence ("AI") allows the combination of data from multiple sources, both Clients' internal sources (CRM, email, social network, ecommerce, web analytics and more) and external features (demographics, weather, traffic and more) using an open Customer Data Platform approach. Marketers thus gain detailed, comprehensive and unified customer profiles in view of an efficient and effective use of tools and channels.
Datatrics was founded in 2012 by Mr. Bas Nieland, current Chief Executive Officer, and subsequently financed by Go Holding B.V., a Dutch incorporated investment company, via a direct equity investment. The Target started posting revenues in 2017 (amounting to Eur 0.3 mn in FY2017), and currently serves ca. 100 corporate clients (showing a 43% growth in 1H2018), including Siemens, LeasePlan, KLM, PostNL, British Petroleum, CarGlass and Rabobank. The company is based in Enschede (NL) and has offices in Amsterdam, Utrecht and London. More information on the Target can be found at the company's website www.datatrics.com.
The Transaction is consistent with the growth and development plan for the group headed by MailUp ("MailUp Group" or the "Group"), as one of the main targets within a strategy based on M&A, diversification and offer enlargement. The Acquisition will thus enable MailUp Group to increase their dimension and capitalization, with the inception of an integrated player in the field of artificial intelligence, fostering industrial synergies via both the shared business support services already in place within the Group and the integration of a complementary business line.
MailUp Group's management believes the Transaction represents an important milestone in the Group growth strategy in an increasingly data-centered competitive landscape. The Issuer aims at increasing the average return per customer, leveraging on the enhancement of the product and solutions portfolio with a technology already integrated with the MailUp platform and the BEEfree.io email template editor.
Matteo Monfredini, Chairman and founder of MailUp Group, stated "We have been scouting for M&A opportunities across Europe for some time until we found Datatrics, which is a very fitting option for MailUp Group not only from a technology standpoint, but also in terms of company culture and focused market approach. MailUp Group and Datatrics share the same ethical and transparent attitude towards consumers, who are allowed full ownership and governance over their personal data, consistent with the most recent European GDPR regulation. Moreover, Datatrics' competitive advantage lies in its unparalleled value proposition to marketers, who show an increasing demand for a unified view of disconnected customer data across different systems, as well as the ability to manage the customer experience in real-time across all the relevant communication channels, including advertising and website. MailUp's and Datatrics' integration will position us in the segment of Digital Marketing Hubs and Customer Data Platform."
Nazzareno Gorni, CEO and founder of MailUp Group, stated "We are very satisfied of Datatrics' acquisition. It will represent a new business unit and a new business line within the MailUp Group, with a potential for synergies at multiple levels. Datatrics' solution will benefit from MailUp Group's support in sales & marketing, communication and access to mid-large corporate clientèle, as well as from centralised general services such as administration, accounting, HR, IT and Legal. MailUp will benefit from introducing Datatrics' technology on existing clients and resellers, as well as leveraging on data core to facilitate further growth at both organic and M&A level. As per the clients' standpoint, AI-based technology allows marketers to experience an immediate and measurable uplift in results, as Datatrics' solution is able to not only predict the best content to be delivered on the best channel at the right moment, but also which is the best way to positively influence customers in order to maximize the conversion of a message."
Bas Nieland, CEO and founder of Datatrics, stated "Datatrics' project has arisen from the vision that artificial intelligence should be available to all marketing teams. The Acquisition represents not only a great complement to our work in the past years, but also a great opportunity to expand our vision and grow internationally. MailUp Group is a very innovative player, with which we share cultural values and strategic goals. We are looking forward to boosting Datatrics' international growth as part of MailUp Group and to enable a growing number of marketing teams to exploit the power of our predictive marketing platform."